COVID-19 Relief Update #1
This is our first update on Chudar's Covid – 19 Relief Work.
As you are well aware, the repercussions of Covid -19 have affected the lives of millions across the world.
The situation is even worse for those with financial vulnerability.
Especially the elderly and those who depend on daily wage or have only one earning member in the family.
Chudar, as part of its relief work, has identified such families in the communities we work with.
With the help of our tutors and local volunteers across Chennai.
-We first started the relief process in the slum areas where our after-school centres were.
– We have been able to provide with the daily necessities of food and sanitary supplies.
"Using a decentralised model, we were
efficiently
distributing our relief supplies.
– we adhered to all Government safety norms and guidelines with regards to the pandemic – lockdown.
Daily supplies
are sent
to around 45 families in the slum areas of
– Anakaputtur as well as in nearby districts like Kanchipuram and Thiruvannamalai.
N95 masks distributed to doctors and health workers in a Government Hospital.
| | |
| --- | --- |
| Daily supplies have been sent to around 45 families  |   |
| Doctors receiving the N95 Mask  |   |
Daily supplies given to 45 families.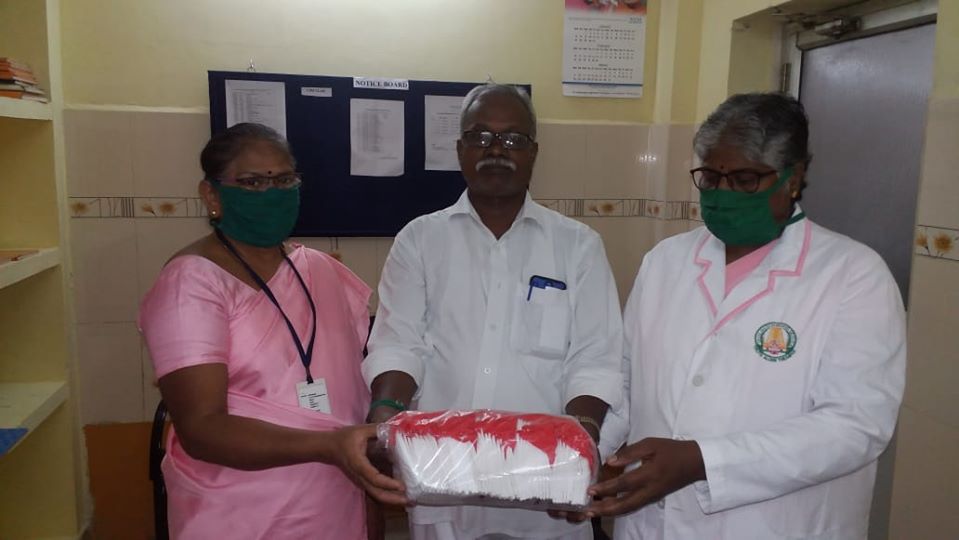 N95 Masks given to Doctors and Nurses in a Government Hospital.